Collective Action in Action: The Relationships are the Roots
May 18, 2020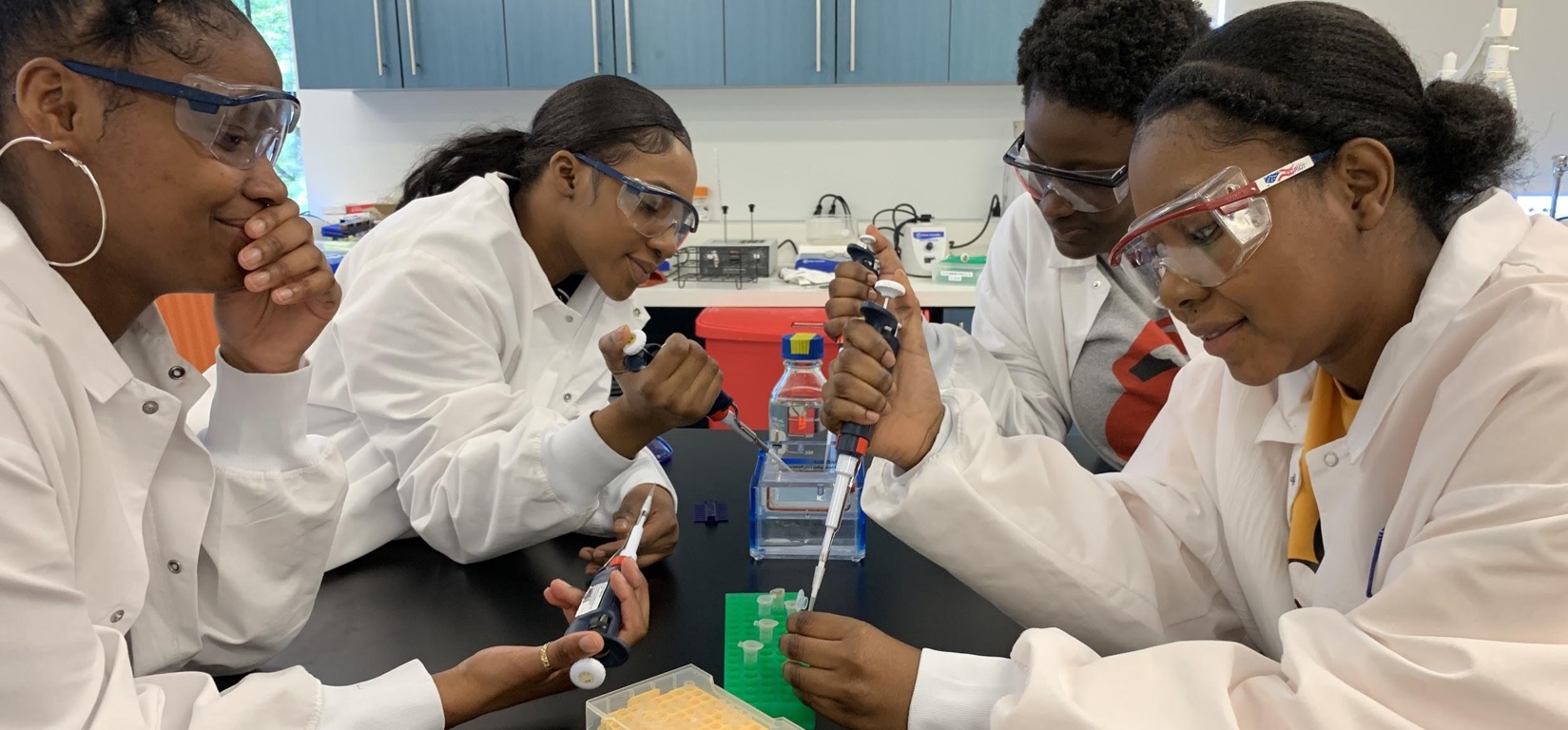 Raise your (virtual Zoom) hand if you've found yourself connecting with others in new ways over the last few weeks. While technically we're not in a Zoom meeting right now, most of you can say that yes, in the past few weeks you've been using Zoom, Google hangouts, Google classroom, Skype, Facetime, and a myriad of other platforms to socialize, conduct business, take classes, and connect with those with whom we can't be physically near. 
It's astounding how connected we can be even when we aren't allowed to physically share space – given the guarantee of reliable internet and technology. It's important to note that our dependence on this modern infrastructure is highlighting how race, class and other inequities are exacerbated by the "connectivity divide"- those who don't have guaranteed access to reliable high speed internet and technology are falling further behind faster.
While virtual adaptations are essential in helping us to proceed with work, they have proven to be more crucial in helping us keep intact our human connection, our empathy, our compassion, and our collective capacity to innovate and support each other in the face of uncertainty. 
Collective Action, one of our core service themes, is an approach to systems change in which we guide networks of multiple stakeholders — e.g. organizations, public systems, community members — in determining a common purpose and working together to design and carry out shared solutions to that common challenge. The short-term effectiveness and long-term impacts of a collective action initiative rely on many factors: clear communication, efficient operations, and shared measurement tools, to name a few. The components are interconnected- each relies on and affects the others, and all are centered around advancing the shared purpose. While each component is critical to the long-term impact of such an effort, the current pandemic has made clear that what truly drives the success of a collective action initiative is the strength of relationships -one thing that holds together all other elements.
The critical role of relationships in the Biogen STAR Initiative
While serving as the backbone organization for the Biogen Foundation STAR Initiative, Root Cause has taken great care to design a network where the Initiative's success is built on solid relationships between service providers and schools. Launched in 2018, the Biogen STAR Initiative is a 4-year, $10 million effort that aims to strengthen local STEM education efforts by investing in high performing nonprofits and coordinating a multi-stakeholder network serving public school students in grades 6-12 in Cambridge and Somerville, MA.  
The common purpose of the STAR network is to provide historically marginalized students and families with greater access, opportunities and resources to prepare them for STEM college and career pathways. Through STAR, service providers are coordinating activities and resources with each other and with Cambridge and Somerville public schools to advance this shared purpose.  
Biogen has been a leader in supporting relationship-building efforts in a field where outcomes, dashboards, and quantitative proof of concept are often prioritized above all else. While STAR is driving towards shared outcomes and measurement, balancing quantitative gains with the opportunity to work formally and informally together has helped the network to grow roots that aren't always possible in a setting where structure is too rigid or prescriptive. Biogen's leadership in corporate philanthropy stems not just from their monetary investment, but also from their recognition and foresight that the most dynamic collaborations are driven by the relationships behind them.  
Root Cause and the Biogen Foundation set "developing and strengthening relationships" as one of the core goals for Year 1 of the Initiative. Root Cause centers relationships by engaging partners in the design and goals of forums for communicating, learning from, and working together. We know that the longevity and energy behind their shared goals will only grow the more they come to know, trust, and value each other and their respective contributions to the common purpose. 
Well-facilitated collective action initiatives have a variety of channels for participants to collaborate and connect. While the importance of centering relationships may seem quite obvious, it is much easier said than done, and can easily get lost in the drive toward outcomes. We have designed and facilitated several forums for convening stakeholders to advance this critical goal, including monthly STAR liaison meetings, quarterly network meetings, and informal gatherings that serve as a way for all partners to build relationships across the network. Simple opportunities to connect can make all the difference. For example, our monthly meetings begin with 'time for mingling' where partners are able to sit with each other, catch up and connect on ideas that have been percolating. We have held STAR social events that give space for getting to know people outside of formal agendas.
The thriving relationships within the STAR Initiative are what I like to call 'the spirit of STAR.'  Simply knowing that an ally is a phone call away to help solve a problem or improve an outcome can be the biggest reassurance for people working tirelessly to help students, families, and educators. One grantee, when asked last year to describe the benefits of STAR network participation said, "these connections have allowed for a deep collaboration between grantees that extends beyond these meetings." Simple as this sounds, developing networks in which members proactively participate with each other independent of the formal network structures is extremely challenging. Funding is typically the glue that binds members to their common purpose. As well-intentioned as a common purpose may be, entropy often pulls network members back out towards their individual priorities. However, when genuine trusting relationships form, they are a far more powerful binding and generative force than funding mandates.
COVID Responses Demonstrate the Strength of Relationships
We all have been scrambling to find ways to connect in our jobs and personal lives to maintain some semblance of normalcy in the face of such overwhelming disruption. COVID has forced us to explore new ways to support and build together.   The relationships of the Biogen STAR initiative – the 'Spirit of STAR' –  are propelling the work of the network forward. 
At the start of shelter-from-home in Massachusetts, we brought STAR partners together for an ad hoc virtual meeting to check in with one another, and begin learning from each other in this new and unexpected phase of work. Liaisons from each of the six grantee organizations shared their programmatic adaptations, discussed new funding/operational challenges, and offered up emerging best practices and technological opportunities that might be helpful to others. 
STAR grantees – like direct service providers across the country-  are working tirelessly to get their young people the basic supports they need (food, shelter, safety), while engineering new ways to deliver their program models across a variety of service offerings ranging from academic tutoring, to continued mentorship, STEM education, virtual apprenticeships, career and college counseling, and community sessions. Some are energized by the ways technology can transform their practices, allowing them to reach more teachers in a professional development session while others are constantly challenged by barriers that keep some students from fully participating in current program offerings (e.g. lack of internet access or devices, childcare responsibilities in the home, mental health challenges, etc.). 
In the span of a one-hour meeting, STAR liaisons were able to provide suggestions and activate for future collaboration to help each other address their respective challenges. They quickly partnered to create April vacation week activities for students in Somerville and started to compile online resources to share with each other and with their students and families. As we approach the end of STAR's second year, this community crowdsourcing and ideation comes naturally to STAR partners because of the foundational relationship building we invested in from the beginning. Their ability to do so is important now more than ever, even if at a physical distance.   
The STAR network's ability to activate over the last few weeks illustrates an idea that resonates with me from adrienne marie brown's Emergent Strategy– that the depth and strength of the relationships between individuals in a system determines the strength of a system. Collective Action coordination requires a fine balance of providing structure, and the space and opportunity for stakeholders to shape the initiative to best meet their own needs and goals. It takes time. It's messy.  During COVID it's critical to maintain this approach to facilitation so partners both continue to strengthen their work together, and address an evolving range of new challenges. STAR is demonstrating that change and resilience are born from the slow and steady building of small but meaningful relationships. 
Stay tuned to learn more about each STAR grantee's COVID response, access STEM at-home resources, and find out  how you can help support the STAR Initiative's critical work serving some of our most vulnerable children and families.
Learn more about Continuous Quality Improvement for social service providers at our Continuous Quality Improvement Resource Library.
CQI Resource Library