ABOUT STAR
While employment in STEM fields is growing and projected to continue growing, students from under-resourced communities are disproportionately unexposed to and unprepared for STEM careers. Enrichment opportunities that prepare young people for success in STEM education are limited, and primarily directed towards students already equipped with strong academic skills and access to professional networks. 
The Biogen Foundation's STAR initiative addresses this disparity by supporting a coordinated ecosystem of organizations that help low-income students develop and sustain their interest in STEM, gain necessary STEM exposure and enrichment opportunities, and successfully transition into postsecondary education in pursuit of STEM careers.
Launched in 2018 by The Biogen Foundation, STAR is a 5-year, $12 million investment that drives STEM education equity in Cambridge and Somerville, MA. Through STAR (Science, Teacher support, Access & Readiness), The Biogen Foundation is investing in six high performing nonprofits and coordinating a multi-stakeholder network that centers serving students historically underrepresented in STEM college and career pathways- notably, students of color. 
In Year 4 of the initiative (2021-2022 school year), STAR grantees served 1,077 students and 110 educators across Cambridge and Somerville. STAR funding has enabled grantee organizations to increase the number of students they serve, and expand and deepen their programs. Now heading into Year 5 of the initiative, the core focus is using data to assess STAR's impact thus far to be able to share the STAR story to a wider audience and secure a sustainable pathway beyond Year 5. The Biogen Foundation has committed to funding for Year 5 so grantees can continue their work together throughout the sustainability planning process.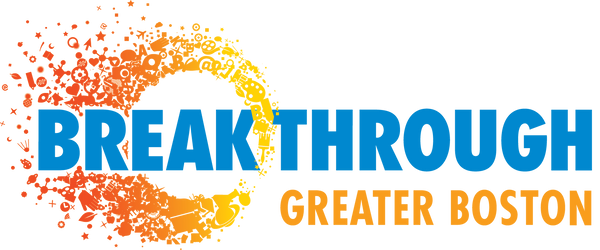 Breakthrough Greater Boston prepares students for success in college by providing them with academic support, including STEM subjects, from middle school through high school.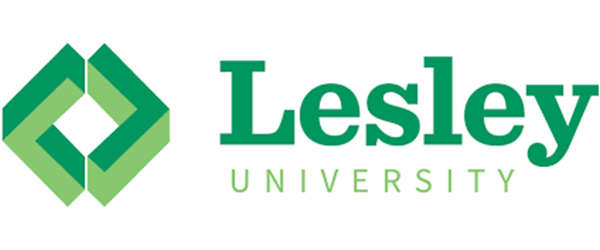 Lesley University trains teachers to increase student engagement, particularly in STEM subjects, by designing and using more hands-on learning activities with students.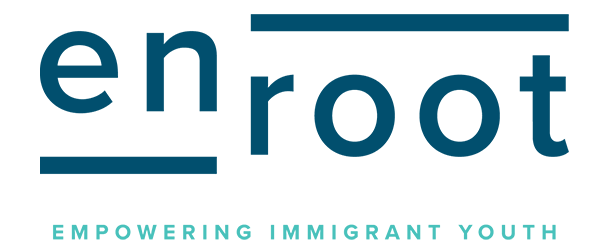 Enroot empowers immigrant youth by providing academic support, including STEM subjects, and inspiring out-of-school experiences such as internships in STEM-related businesses.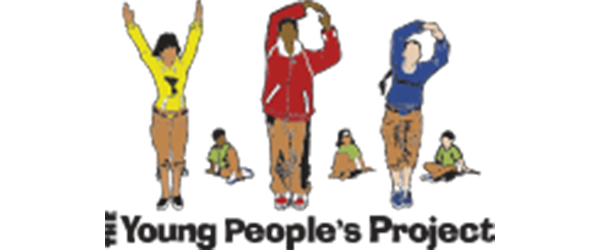 The Young People's Project uses Math Literacy Work to develop the abilities of elementary through high school students to succeed in school and in life and involving them in efforts to eliminate institutional obstacles to their success.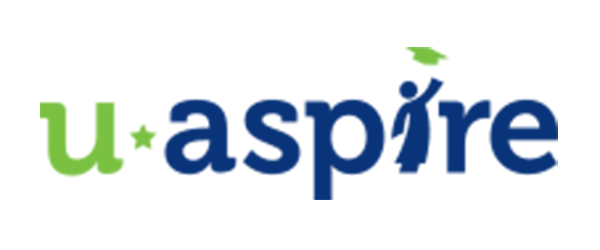 uAspire ensures that all young people have the financial information and resources necessary to find an affordable path to and through college. Being in the STAR grantee network enables uAspire to better connect with and serve students interested in STEM education and career pathways.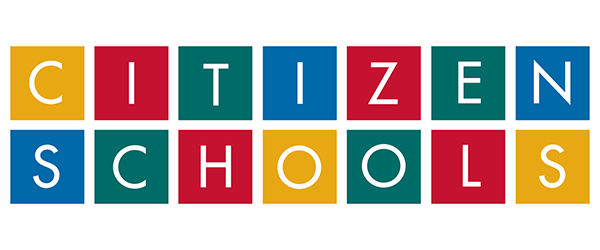 Citizen Schools (2018-2022 member) closes opportunity and achievement gaps for middle school students by expanding the school day with project-based learning; 21st century, social- emotional, and STEM skill-building; and high school, college and career preparation.
STAR'S COLLECTIVE ACTION
The Biogen Foundation's sustained commitment to STAR has given grantees the time and space to collaborate. Liaisons meet on a monthly basis where they build relationships with each other, strengthen understanding of each other's offerings, examine shared challenges across the group and work together to advance toward shared outcomes (determined collectively in Year 2) toward expanding and deepening access to STEM opportunities for students historically underrepresented in STEM education and careers. 
Notably, school districts work side by side with STAR grantees- they attend monthly meetings, provide input, and overall help to ensure that all STAR activities and resources align with and supplement district priorities and efforts.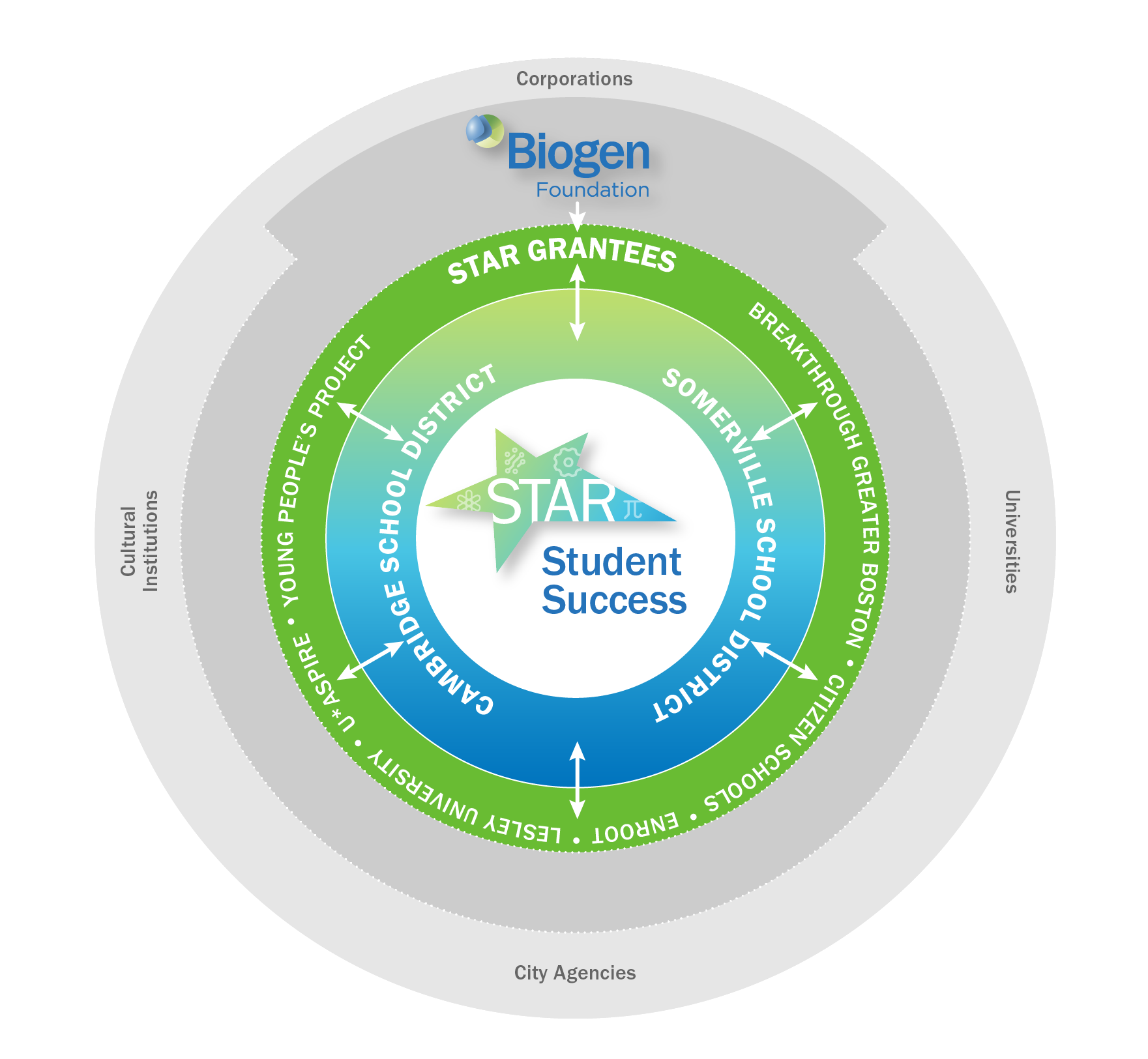 This is unique in STEM ecosystems- nationally, many ecosystems operate aside the districts without inroads to district strategy or operations. STAR is setting a powerful example of strong school district and out-of-school-time (OST) program partnerships, and how this kind of partnership can strengthen opportunities and, ultimately outcomes, for the students STAR serves. 
Root Cause has served as the backbone organization for the STAR initiative since its inception in 2017, co-designing the initiative with The Biogen Foundation, and subsequently acting as the coordinator, facilitator and data manager of the initiative. Root Cause works with The Biogen Foundation to determine the initiative's strategic goals, and manages the logistical aspects of the network. This includes ensuring all stakeholders are well-aligned and working towards the common purpose and that decision-making is shared, strategic, and reflective of the network's needs while promoting a culture of trust and accountability among stakeholders.
"The dedicated space to collaborate and align with different organizations and the schools in such a challenging, rapidly changing environment is so valuable. We are not just continuing our own programming, but also understanding how other organizations are operating and the challenges and opportunities they're seeing when we're not all co-located." – uAspire 
"We think that the most valuable aspects of STAR as of now is greater student reach, the continued strong partnership we maintain with the foundation, strengthening our programming, and the deepened collaboration and networking amongst organizations. The creation of the two new data collection and management roles is a huge success and an extremely valuable offering as a result of STAR's critical role in advocating for these positions." – Enroot
ASSESSING STAR'S IMPACT
Based on recommendations from school district stakeholders in the STAR network, The Biogen Foundation funded two part-time STAR Data Specialists in 2020 to work in coordination with Cambridge and Somerville Public Schools to evaluate and assess STAR's impact. Sam Eligene and Robert Emery are based within Somerville and Cambridge Public Schools, respectively, where they access district data on student outcomes and demographics while simultaneously liaising with STAR grantee organizations who serve students in the districts. 
The STAR Data Specialists play an important role in facilitating collection and analysis of STAR data, allowing district and grantee stakeholders to understand trends in who STAR serves and STAR student performance. The STAR Data Specialists' work has also helped inform district and grantee programmatic and evaluation priorities. The STAR Data Specialist role supports data sharing between the districts and grantees, allowing STAR stakeholders to better understand trends in STAR student demographics, outcomes over time and outcomes in relation to non-STAR peers. Both Cambridge and Somerville Public Schools report that the STAR Data Specialists' work allows them to measure individual partner organizations' impact on student outcomes, and to measure and understand trends in student population(s) served. 
The Data Specialists' analysis of STAR has directly informed district and grantee priorities, practices and policies. Grantees have been able to make changes to strengthen programmatic outcomes based on the STAR data analysis, and districts have been able to better understand OST program performance and identify underserved communities of students through the Data Specialists' demographic analysis of STAR.
In Year 4, STAR programs continued to serve predominantly students of color and economically disadvantaged students. 85% of STAR students in Somerville and 87% of STAR students in Cambridge are students of color while 68% of STAR students in Somerville and 68% of STAR students in Cambridge are economically disadvantaged. Preliminary data collected and analyzed by the STAR Data Analysts show that students of color and economically disadvantaged students participating in STAR are passing science and math courses at rates higher than their peers in both Cambridge and Somerville. Further, these students are enrolling in advanced math courses more than ever before. In Somerville, there has been a 51% increase in STAR students taking more advanced math courses in 9th grade over the last 4 years while in Cambridge, there has been double digit increases for Black and economically disadvantaged students taking more advanced math and science courses. This data is a promising demonstration of how STAR programs are helping students to develop STEM identities and make gains in math and science.
STAR's collective action is also helping empower students to contribute to systemic change through opportunities to influence policies that can help broaden access to critical STEM opportunities throughout their academic careers. Read more about one example of this influence in our blog post about Somerville's Math Ambassadors program.
"[The Data Specialists' work] has helped us identify which programs are meeting or exceeding expectations and which ones need additional support, as well as helped us understand communities of students who are underserved and need additional outreach, retention and recruitment strategies." – Somerville Public School District
Student Stories – At the center of the STAR Initiative are the students our grantees serve. We had the chance to catch up with a couple of these remarkable students and learned more about how their interest and pursuit of STEM education has been attentively nurtured through their participation in our respective STAR programs. 
Student Story: Young People's Project - February 2022
Jadah, an 11th grader at Cambridge Rindge and Latin High School, is in her fifth year with The Young People's Project, and has participated in many of our offerings that are supported by The Biogen STAR initiative.  Jadah started with YPP as a seventh grader doing design work and as an upper schooler she participated in our Flagway program as well.  Jadah then joined YPP Math Playbook as a ninth grade volunteer, where she earned her community service hours for the National Honors Society. She then returned as a YPP Math Playbook Teaching Fellow her sophomore and junior year and she continues to contribute to the facilitation, design, and implementation of the playbook. We had a chance to catch up with Jadah where she reflected on her time in YPP and the impact it's had on her as a STEM learner: 
"I started YPP in 7th grade and I love the community that is built there. My love for math and my confidence in math started to grow because each year YPP has helped me. My school has a RSTA program and I'm in Biotechnology 2, and planning to continue in college. I want to continue it because the work I do in the lab is very interesting and if I continue in the future it might help someone in the future. I am looking toward the Biochemistry field. I want to study cell development and how that works. I also want to look into genetic mutation. My love and interest for math and biotechnology keeps increasing when I'm in a YPP session or in my Biotechnology class."
Student Story: Breakthrough Greater Boston - February 2022
Breakthrough's participation with The Biogen Foundation STAR initiative has been a centerpiece of our Full STEAM Ahead Program that provides our students with early exposure to STEM education and career pathways. 12th grade CRLS student, Iman, is a great example of the impact that can have on a young learner. Iman has participated in many opportunities through this program throughout her time with Breakthrough.  
As she prepares for graduation, Iman has earned early admission to Tufts University, where she plans to double major, with Biotechnology as one of her majors. Iman is excited to continue her hands-on learning that started with Breakthrough, where, in 7th grade she remembers participating in a blood lab workshop. "Breakthrough initially got me interested in science in general. That was the first lab I had even done." 
Iman stayed engaged in STEM learning through Breakthrough's High School After School Program and was able to be connected to meaningful summer internship opportunities that have allowed her to further explore interest in biotech. As part of Breakthrough's College Access Program, she focused her college applications on programs that would help launch her STEM career. We can't wait to see all that lies ahead for Iman!
Partner Update: Somerville Public Schools Science Kits - February 2021
Lesley University worked with six 6th grade science educators from Somerville Public Schools to create hands-on, inquiry-based activities related to their curriculum and develop portable learning kits for each of their activities. These science learning kits were distributed to teachers to disseminate to their students in time for February vacation week. Some of the activities include mummification and papyrus (paper making), experiments with yeast to understand biological systems like the respiratory and digestive systems and an activity related to building a model of a hand and understanding the structural systems of bones, muscles and blood flow. This initiative reached 250 middle school students across 4 Somerville schools. 
Student Story: Enroot - April 2022
Dachenie Ganthier, a senior at Cambridge Rindge and Latin High School, has participated in Enroot since she was in 9th grade. With the dream of becoming a doctor, she participates in the Health Assisting program at Rindge School of Technical Arts where she is working toward becoming a Certified Nursing Assistant. She has loved this opportunity in the medical field and, in pursuit of this interest, has participated in many of The Biogen Foundation STAR initiative supported STEM related opportunities at Enroot to further explore STEM careers and educational opportunities as she looks to her next steps. Dachenie said that "Enroot has definitely been a huge help for me in the college process, because I have talked with many different people [who] help me navigate applications, reassure [me], and [have] check-ins with me. My rock [is] my mentor, Sable, who has been a great help in all areas. They have also been a great help with my interest in the STEM fields because we have had many seminars with different connections in the STEM field come talk to us." Dachenie plans to study Biology on the pre-med track at the University of Amherst next fall. Congratulations and best of luck to Dachenie!
Partner Update: Lesley University develops Replenish – an Alternate Reality Game (ARG) designed to nurture mind, body, and soul through hands-on STEM learning - June 2021
In June, with support from The Biogen Foundation STAR initiative , the Lesley STEAM Learning Lab and Cambridge Youth Programs (CYP) partnered to co-design a workshop for CYP youth workers called 'Replenish,' that focused on science related to water cycles and properties. The Replenish workshop took the form of an educational alternate reality game (ARG) and consists of social learning experiences that encourage players to collaboratively solve puzzles and accomplish activities. 
Participants cycled through five different STEM focused alternate reality game stations. Each station had a different set of exploratory, hands-on STEM activities including: solving water conservation puzzles, playing heat-transfer tag, mapping heat islands with infrared thermometers, observing how water moves and cools, designing and testing bubble wands, mixing surface tension to make art, and creating water movement dances. One youth worker said during the day that "If I had done this as a kid, I would have been more interested in science!" 
Following the workshop portion of the day, participants brainstormed ways to incorporate, adapt and extend these activities into their summer programming with middle and high-school students. Some ideas that they came up with included designing cooling towers, water fans, personal and individual cooling shelters, communicating through movement, and creating place-based or thematic dances to help build community. 40 CYP youth workers participated in the Replenish workshop and are now well-equipped to facilitate and adapt these activities at youth centers across the city. With ongoing support from The Biogen Foundation STAR Initiative, Lesley will continue to work with partners to provide workshops  like Replenish that help educators become more knowledgeable and confident in their abilities to facilitate hands-on STEM learning.
Student Story: Catching up with a Breakthrough Greater Boston student - Summer 2021
Amrin, soon to be a 10th grader at Cambridge Rindge and Latin High School, is in her fourth year with Breakthrough Greater Boston (BTGB), one of the six organizations in The Biogen Foundation STAR Initiative. Amrin made the critical transition to high school during the pandemic when school and classes were being held remotely. Last summer, and throughout this school year, she participated in Breakthrough's virtual programming. In a recent conversation, we learned more about how Breakthrough has helped her discover and grow her love for science. 
"I really love science. One of my favorite subjects this year was physics, and I also love learning about biotechnology as well. When I was doing one of the after-school programs in Breakthrough, we visited The Biogen Foundation. Honestly, that's when I really fell in love with biotech and wanted to learn more about it. So, I have Breakthrough and The Biogen Foundation to thank for my intro and interest in STEM fields. It helps me understand why certain things function the way they do. Without it, I wouldn't understand how the COVID vaccine works and or how we could fend off superbugs."  
We look forward to hearing more about Amrin's pursuits and know that all the students at BTGB will have many opportunities to dive into science exploration this summer! 
In addition to BTBG's core after school academic support program, The Biogen Foundation STAR initiative also support's BTGB's Full STEAM Ahead curriculum, used in their middle school programs with 300 students in Cambridge and Somerville.
Partner Update: STAR Partners Support Somerville Public Schools to Address Inequities in Math Education - July 2021
During the 2020-2021 school year, Somerville Public Schools worked with STAR partners to launch a new project called the 'Math Ambassadors.' The project provided opportunity for students grades 5-11 to participate in experiential learning around equity in mathematics by engaging in analysis and decision-making processes with SPS teachers and administrators. The idea for this program came from students themselves who, in providing feedback to the district, noticed a discrepancy between 8th grade math performance and 9th grade placement. 
The goal of the Math Ambassadors project was to ensure that students were integral to every step of the decision-making process at the district level. Students met weekly to engage in conversations around equity in mathematics – what it looks like, feels like, and how it shows up in outcome data. They reviewed data on class placement, differences in failure rates and the relationships between math performance in 8th grade and 9th grade placement.They also met three times with a group of SPS math teachers and administrators to push staff to grapple with issues of bias and racism and encourage them to think more creatively and equitably about proposed solutions.
STAR grantees supported the district in this endeavor in several key ways. Many students were recruited from STAR programs Citizen Schools and Breakthrough Greater Boston. The Young People's Project, another STAR grantee, provided financial support for student participants. These STAR partners worked together to generate momentum with students and continuously improve this student-centered project. 
The Math Ambassadors group will meet again in the fall to continue these important conversations.
Partner Update: Elevating student voice in the design and direction of STAR - January 2020
On January 30th, 2020, the STAR Student Engagement Subcommittee hosted its first student design session with nine student leaders grades 6-12 from schools across Cambridge and Somerville and representing STAR grantee programs at Citizens Schools, Enroot, Breakthrough Greater Boston and the Young People's Project. Students worked with each other to reflect and share their understanding of STAR, brainstorm questions and areas of improvement they have for their respective STEM programs, and learn about the purpose of ecosystem/systems thinking. Subcommittee members were impressed by the students' perceptiveness around the higher purpose of the STAR initiative- namely the importance of building strong pathways to STEM education and careers. This year, STAR grantees are striving to create more spaces like this, where students have the platform and agency to guide and shape conversations around STAR's narrative, activities and future direction. The STAR Initiative is so grateful to our students for sharing their time and input – we're excited to continue listening, learning, and collaborating with the initiative's most important stakeholders.
Partner Update: Math in the News: What story is being told? - November 2020
 In November, 2020, STAR grantees Enroot and Lesley University partnered to design and run an interactive workshop for high school students to help them see themselves as mathematicians by identifying math in everyday life. The workshop focused on analyzing polling data from the November 2020 presidential election and reviewing the presentations of this data on various news sites. Students discussed the logistical, legal and operational aspects of elections, clarifying things like what role individuals can play in voting and the qualifications to hold office (citizenship, age, etc). Students examined how to access voting data, the voting process and the stories and perspectives that are hidden in data projections. Thinking as mathematicians, students looked beyond the data with a critical lens.