Massachusetts Housing & Shelter Alliance
Pay for Success Coaching
Summary
Challenge
In 2012, the Commonwealth of Massachusetts selected the Massachusetts Housing & Shelter Alliance (MHSA) to be the intermediary for a "Pay for Success" initiative aimed at individuals experiencing chronic homelessness in the state. MHSA needed help thinking through the strategic and organizational implications of the Pay for Success initiative, which has the potential to increase MHSA's funding significantly and expand the organization's impact.
Overview
Root Cause helped the leadership of MHSA think through leveraging this new opportunity and how to lead their organization through it. Root Cause conducted an organizational assessment that included group interviews with MHSA staff to hear their perceptions of the opportunities and challenges the Pay for Success initiative would bring. From the assessment, our consultants helped MHSA define the key questions that needed to be answered to make the most of the new venture. In addition, we provided leadership coaching to the executive director to discuss challenges as the Pay for Success project was being developed.
Goals & Results
Root Cause prepared a final memo for MHSA that outlined the key issues that needed to be addressed in order for the organization to fully leverage the opportunity presented by this new initiative. The memo covered organizational capacity, how MHSA focuses and develops programming, and how MHSA communicates about their work to donors and funders. The document became a key resource to MHSA as they embarked on the Pay for Success initiative.
News:
Social Innovations Journal
Effects of Social Innovation Financed "Housing First" Programs on Retention, Utilization of Services and Cost-Savings: The Case of the Pay for Success program
Read More >
Huffington Post
MA Pay for Success Worth Watching
Read More >
Boston Globe
Patrick announces $3.5 million to reduce chronic homelessness
Read More >
About the Partner
Massachusetts Housing & Shelter Alliance
The Massachusetts Housing & Shelter Alliance (MHSA) is a non-profit organization dedicated to ending homelessness in Massachusetts, with a particular focus on unaccompanied adults. Through advocacy, collaboration, education, and innovative program development, MHSA focuses on evidence-based solutions that reduce public reliance on emergency resources and prioritize access to stable housing and individualized support services. MHSA draws on the on-the-ground experience of our 85 member agencies from across Massachusetts to inform our advocacy and program development. MHSA's unique position as an intermediary between public agencies and homeless service providers enables us to create solutions to homelessness that have the greatest impact.
For more information, please visit www.mhsa.net.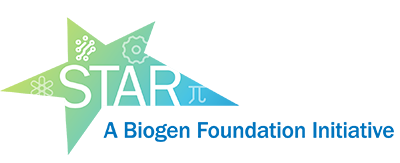 We're celebrating four years of the Biogen Foundation STAR Initiative in our Year 4 Annual Report! Read more about how our collective action with Biogen and STAR partners is helping to strengthen STEM education equity and access for young people underrepresented in STEM throughout Cambridge and Somerville.
Read the report