uAspire
Growth Prospectus & Site Plan
Summary
Challenge
uAspire was reaching many markers of success, raising millions in financial aid for students and families and being named as a 2009 social innovator through the Social Innovation Forum. Through its involvement with the Social Innovation Forum, uAspire leadership worked to define and articulate its goals for growth. Following this process, uAspire leadership realized they needed more in-depth assistance in order to develop a rigorous plan for how to achieve these goals.
Overview
Working closely with both senior staff and board members, Root Cause helped uAspire develop a plan to achieve national impact by first using a branch office approach to expand its model to additional cities, and then using its increased stature and structure to influence other college access leaders to further spread its work. To ensure success of the plan, our team developed a framework for spreading the model, a staffing and board plan for the national office and for local sites in order to support this framework, and corresponding financial projections. Root Cause also defined a model for the lifecycle of a uAspire city, including how each site would be developed, the relationship between local sites and the national office, and the key implications for the national organization.
Goals & Results
uAspire has used Root Cause's work as a roadmap throughout its growth process and has secured significant new funding following this project to support its work. uAspire has grown to 85 full-time staff in Massachusetts and California and is set to expand into New York. Its advising programs supported 24,000 students across the country in 2018, while its training program impacted nearly 400,000 students.
News:
New America
Decoding the Cost of College: The Case for Transparent Financial Aid Award Letters
Read More >
Hechinger Report
New Data Show Some Colleges are Definitively Unaffordable for Many
Read More >
Inside Higher Ed
The Trouble With College Finances
Read More >
uAspire
uAspire Launches College Affordability Advising in NYC
Read More >
Vox
Financial aid letters often hide the real cost of college. See if you can decipher these actual letters.
Read More >
Michael & Susan Dell Foundation
On College Success: A conversation with Bob Giannino, uAspire
Read More >
About the Partner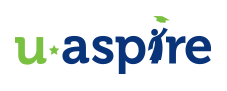 uAspire
uAspire is a non-profit organization ensuring that all young people have the financial information and resources necessary to find an affordable path to and through college.