Jasmine P Williams
Senior Consultant | she/her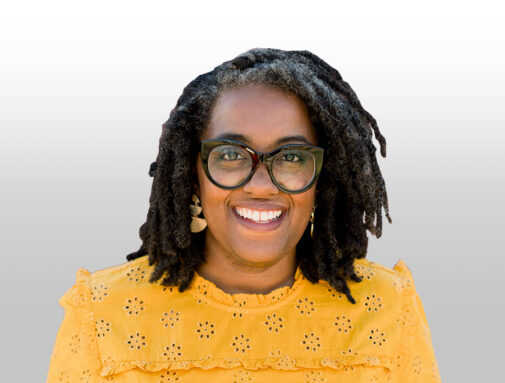 Jasmine Williams is an organizational strategist with nearly 20 years of experience in mission-focused nonprofit, government, and legal organizations. Jasmine works as a thought partner and strategic advisor for mission-driven organizations that want to move beyond traditional diversity, equity, and inclusion frameworks in order to drive systemic change for marginalized and oppressed communities. Jasmine is a former Staff Attorney for the Indiana Supreme Court, where she worked as counsel to the Commission on Race & Gender Fairness and the Conference for Legal Education Opportunity. She is the founder of the Commoveo Institute, an organization dedicated to advancing racial equity in legal education and the profession.
Jasmine received her Bachelor of Social Work (BSW) from the Indiana University School of Social Work, Indianapolis, and her Juris Doctor (J.D.) from the Indiana University Robert H. McKinney School of Law. She's a classically trained pianist, reads more than she sleeps, and is happy to tell you the story about how she got a job as a swim instructor before she could swim.
Current Root Cause Projects:
Jasmine is working on our Social Service Quality Framework with a focus on racial and economic equity.
Connect