Erin Rodriguez
Executive Director | she/her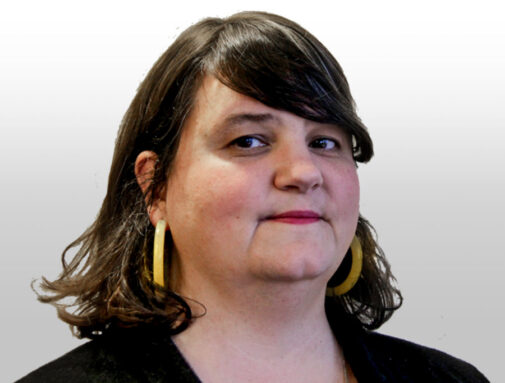 Erin Rodriguez serves as the Executive Director for Root Cause. She joined the team in January 2018, serving as the Managing Director for two and a half years, leading the day-to-day strategic management of the organization, and ensuring that all staff, operations, and systems worked to support the overall mission.
As Executive Director, Erin leads Root Cause with a focus on building and coaching a collaborative, caring team that works together to employ our Principles of Engagement and deliver high quality projects. She ensures that the organization is strong and healthy so our whole team can effectively deploy their own intelligence, expertise, and creativity to do the best work for our partners.
Prior to her work here, Erin spent 14 years at YouthBuild USA, serving last as the Chief Quality Officer. At YouthBuild USA, she served in many roles, including as a trainer and facilitator of measurement, learning and improvement initiatives. She built strong relationships with staff and within the field of YouthBuild programs to create a culture that understood the value of good systems and high standards from data collection and performance measurement to effective communications and collaborative budget building. As part of the executive leadership team, Erin drove strategic planning, oversaw IT and Communications teams, and also led the team that provided oversight and technical assistance to the Affiliated Network of YouthBuild programs.
Originally from the New River Valley in Southwestern Virginia and a graduate from The University of Virginia, Erin now lives in the Boston area with her family.
Current and Past Projects:
Connect